Today I've been working with lovely thick black Ink – the Dr PH Martins brand in particular. I popped some into a Pentel brush pen – one of my all time favourite tools – and began a very, productive, inky, doodley illustration play-session!
I started by sketching some pieces using reference images of people (thanks to "The Google" for it's wonderful powers of finding random people for me to sketch!)

I then moved on to florals, food, texture and also wanted to try the brush out on something more architectural – the mansion house in the last image below.
I love how thick the ink comes out, allowing me to freely express the idea in my head or attempt to redraw from reference. The looseness of the medium is what appeals to me most.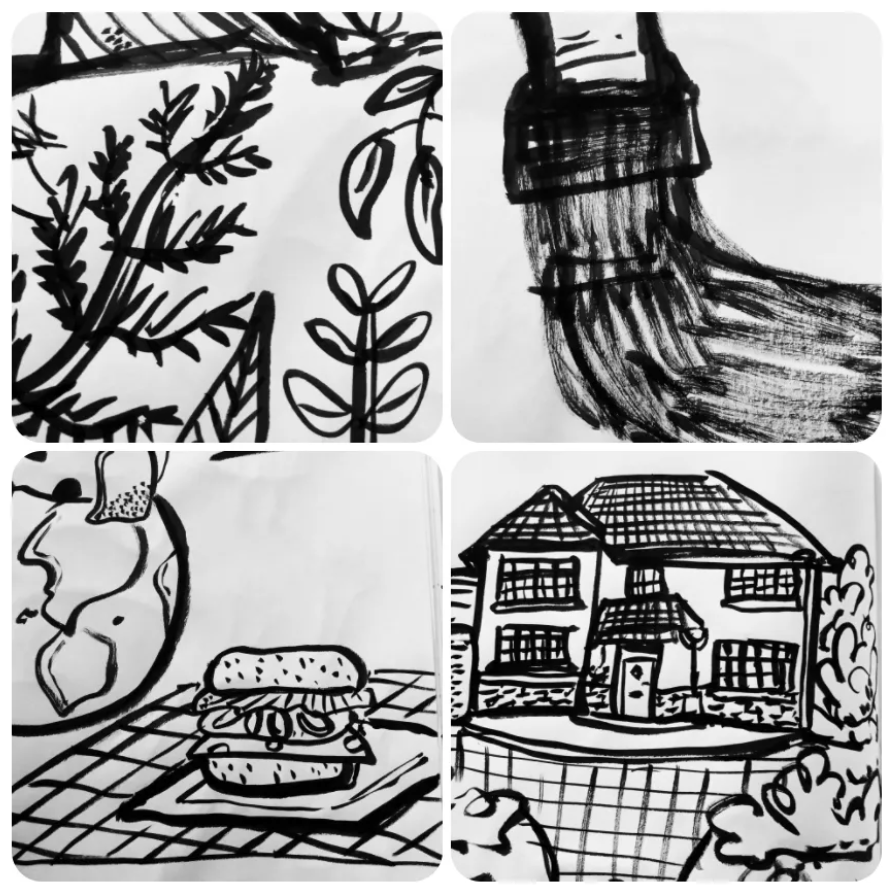 I eventually hit on a subject I adore illustrating – Animals of course! More specifically – DOGS…because.. ooh aren't dogs just THE BEST!
See below for some of the goofy goodness I captured in ink using reference photos of the real thing.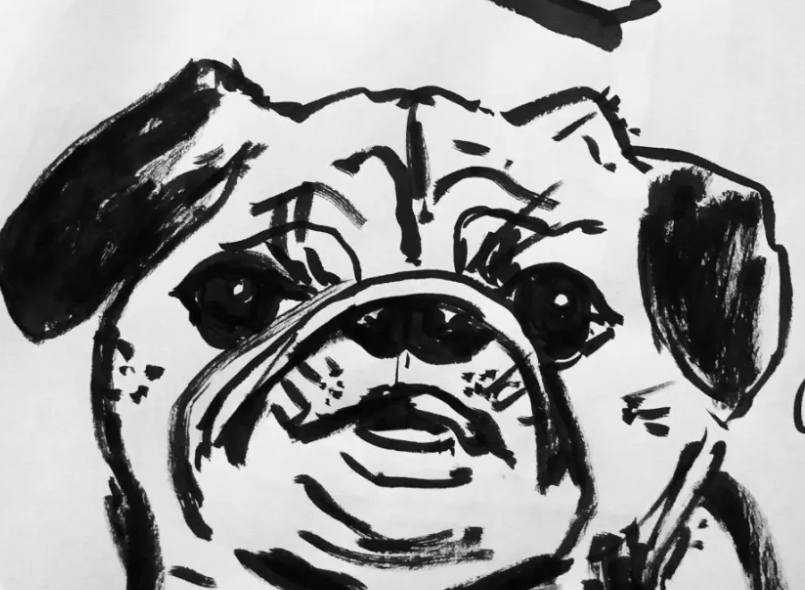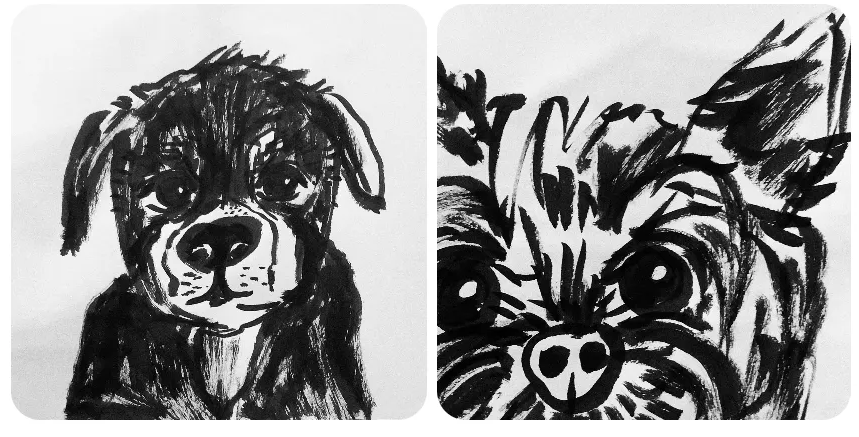 At this point I stopped using reference photos. I always find that if I rely too heavily on them – it seems to overpower my unique illustrative style and kinda stifles my visual voice. Deep eh?
Having abandoned my computer screen, I found myself in the good company of just my ink brush, sketchbook and good old fashioned imagination! And… I was RIGHT!
Suddenly what I was drawing actually looked like my work for once. I was pleased to say the least. 😀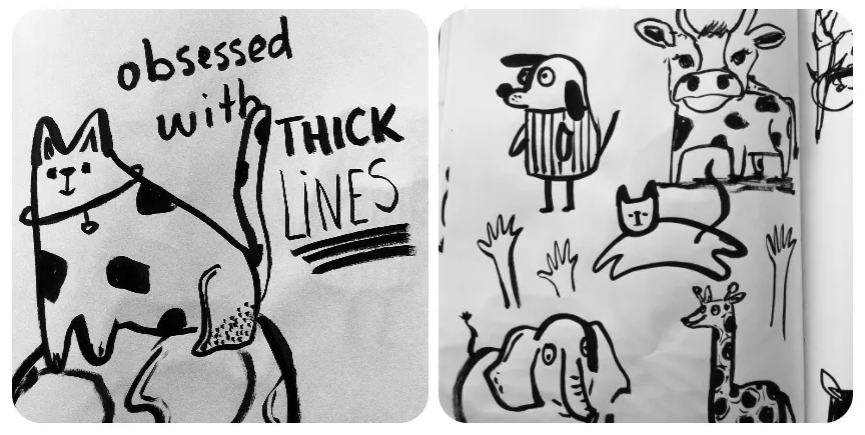 I really enjoyed today's ink session and will definitely be repeating it again soon! I hope you enjoyed the little peek into my work and process.
I'm always trying new mediums and styles as I like to keep things fresh and learn from each piece I complete. Check back soon to read more about my process and work.
And as always, remember to LIVE EVERY DAY – THE CREATIVE WAY!